Today Chuck had off. He actually got 4 days off. His first 4 day weekend since I can remember. He worked all night and went Golfing with some friends, Now we are just all sitting around. Here are some pictures: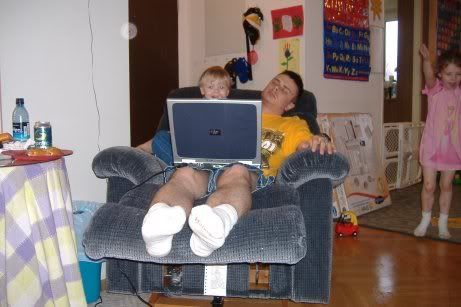 CJ and Daddy were looking at the computer, till Dad fell asleep. Hmmm I better get CJ down...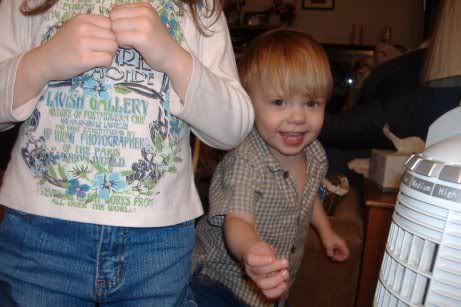 CJ running around now that I got him down...LOL!


Here is Kailey, excited because I'm taking her Picture.


And Cassie...yes she is STILL in her Pajamas...lol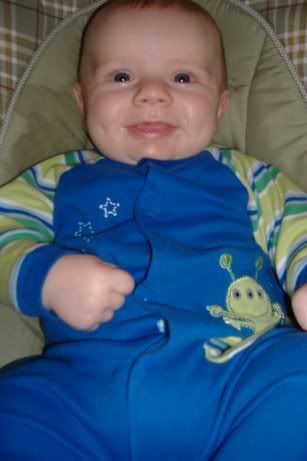 Here is a few of Kristopher in his Swing, just hanging out...


Look at that PURDY SMILE!!!!