Well there isn't alot of pictures, but it turned out really great.
The Guest List:
Jamie - My bestest friend
Michael - Jamie's husbnad
Courtney - Jamie's 5 year old daughter
Gavin - Jamie's almost 2 year old son
Vivian - Another good friend
Jeremy - Vivian's husband and Chuck's new friend
Riley - Vivian's 6 year old daughter & Cassie's Friend
Bella - Vivian's 4 year old daughter & Kailey's friend
Ava - Vivian's 2 year old daughter
Also Jeremy's Parents were here visiting and they came too.
So yea we had a house full! And a TON OF FOOD!
On the menu we had:
Steaks
Baked Potatoes w/cheese & bacon
Green Bean Cassarole
Pasta Salad
Chicken wings
Biscuits
Salad
Chocolate Cake
Strawberry Cheesecake
So yea, I was in the kitchen ALL Morning Long! LOL!
So anyways, to the good stuff...Here is CJ opening his present from us: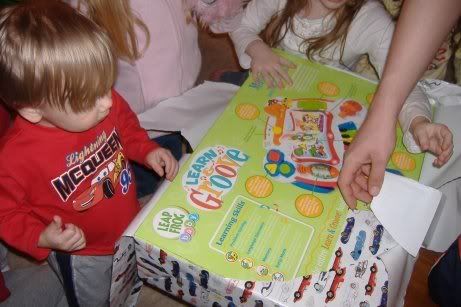 Here is his Lighting McQueen pillow Vivian and her family got him: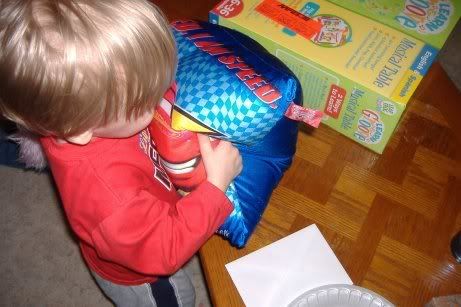 Bella and Kailey eating at the little table: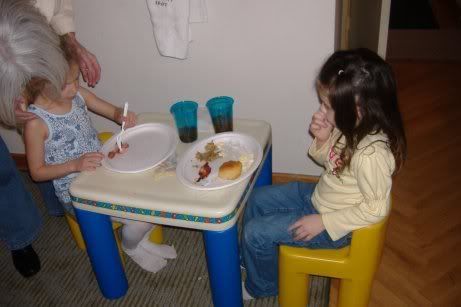 Ava playing in our Playdome:



Sorry I didn't get more pictures. There was just alot of people here and I was running around like a crazy person.