My ultrasound appointment was today.
They took some really good pictures for me to share with everyone.

This picture below is of his boyhood:


This picture is looking up to his mouth and nose: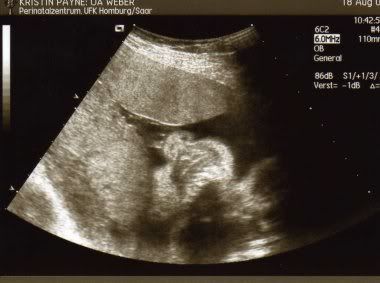 Profile picture from the side: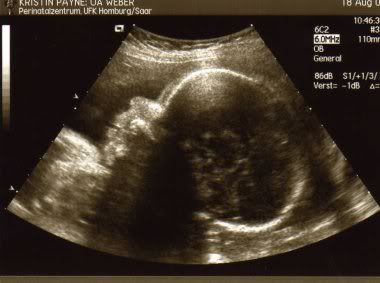 Another profile picture from the side:



We have decided to name this little bundle of joy Kristopher James (Kris for short)! The due date is still November 19th. They said at the time of the ultrasound he weighed 2 pounds!