Here are some pictures of our apartment...
please excuse the messes!!!


Okay first we have the dinning room.
The table is a mess, sorry, I was cleaning the kitchen cabinets, I can't seem to get them right!
Off to the left is our front door, to the right is the hallway, and where I'm standing to take the picture, is in the livingrom.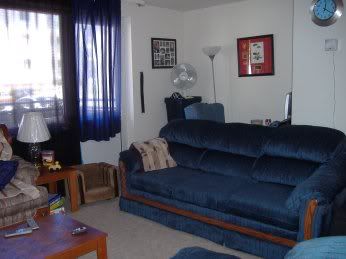 Next we have the livingroom.
Behind the couch is the computer area, where I'm sitting now. LOL!
To the right is the front door and the dining room and to the left is the balcony.
Behind where I'm standing is the hallway.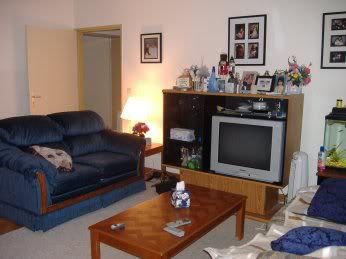 Alright now I'm standing over in the corner of the livingroom where the balcony door is.
The door at the top left is headed to the hallway.


Another picture of the livingroom.
I'm standing in the diningroom to take this picture.
Out the window is the balcony and you can see the building across the street.
They are very plain.


Here is the doorway.
To the left is the livingroom and to the right is the diningroom.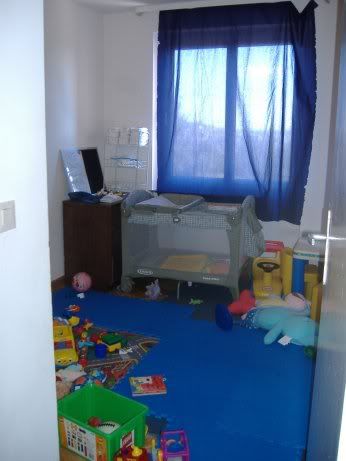 As soon as you go down the hallway, the first door to the left is the Playroom.
Here is a picture of it.


At the back of the apartment, off of our bedroom, where I'm standing to take the picture, you can see our backdoor, which leads to no where, and the laundry room off to the right.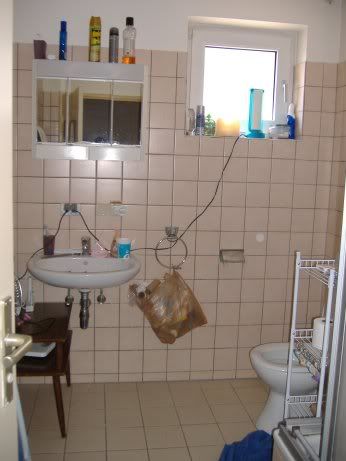 Here is me and Chuck's messy bathroom.
Don't pick on our makeshift trashcan! LOL!
There is a stand up shower on the right.


Here is a picture of the girls bathroom / guest bathroom.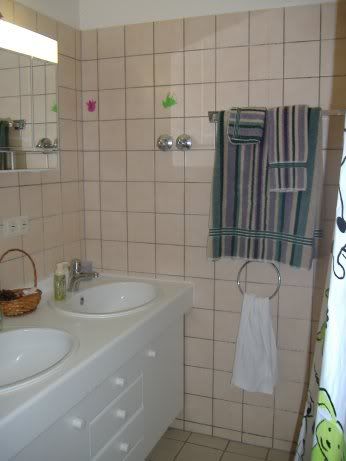 Another of that bathroom.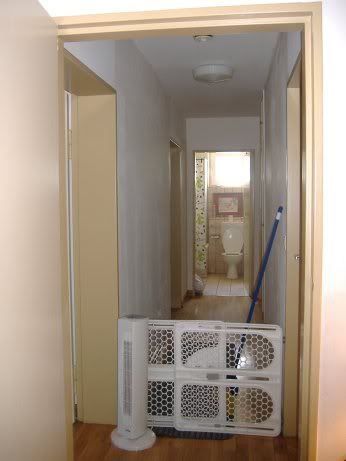 And here is a picture down the hallway.
The playroom is off to the left.
Cassie & Kailey's room is across from it on the right.
In front of the bathroom to the left is me and Chuck's bedroom.
And across from it is CJ's bedroom.

I hope you enjoyed the tour. I'll take pictures of the kitchen and bedrooms another time.