Kailey had her Sure Start Graduation today!
Here are some pictures!!!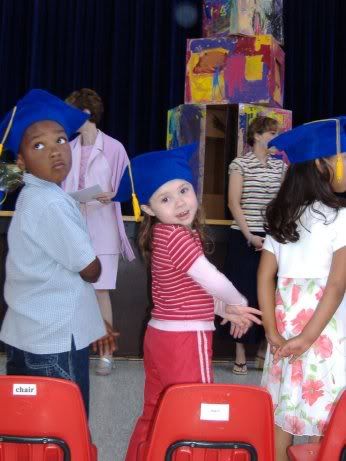 Kailey is waiting for her name to be called!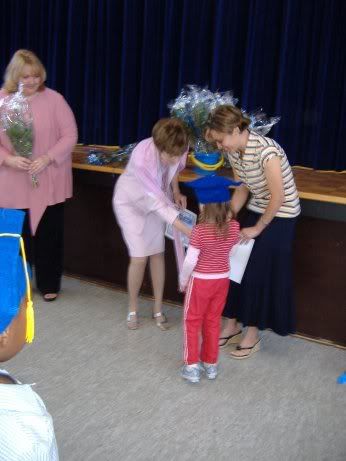 She walks up to get her flower and certificate!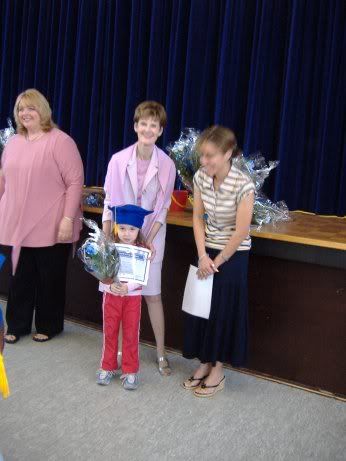 Her standing with her two teachers!



My proud Kailey!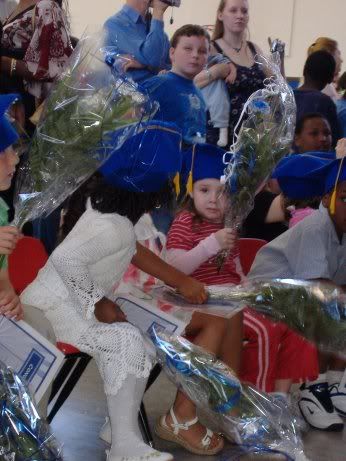 Kailey waiting for it to hurry up and be over with!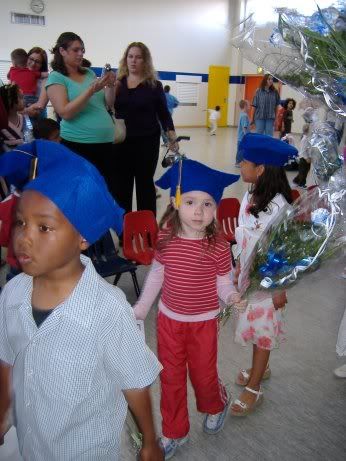 Now she is going back to her classroom for refreshments!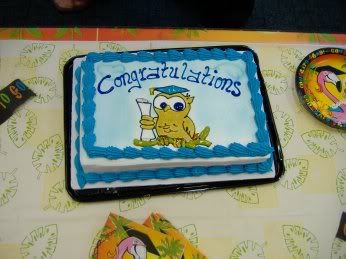 What a cute and YUMMY cake!



Mommy can't stop taking pictures! LOL!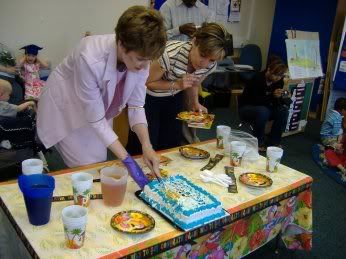 Ms. Pam and Ms. Lulu cutting the cake for everyone!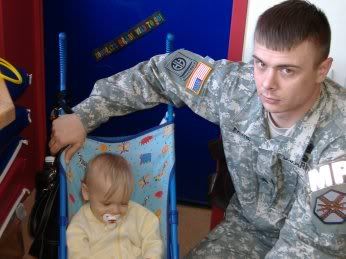 And last but not least my little CJ with his shy smile he is hiding under that paci of his....and don't forget my ill and sleep deprived MP of a husband! Don't you just love his face! LOL!