CJ is fixing to start opening his presents
Don't you just love his HAT?!?!


More Presents


Oooh Leapfrog Tad toy


All of his presents!


CJ's 1st Birthday Card!


CJ's Sunshine Carebear Cake


His Sunshine Carebear Candle


CJ & Daddy Blowing out his Candle!


OHHH Cake!!!!!!! Tons of Sugar!


Hey This Tastes GOOD!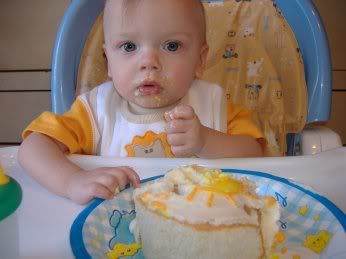 Another Picture LOL


Ahh Who needs a plate???


Lookie Its on my NOSE!!!


CJ is such a mess!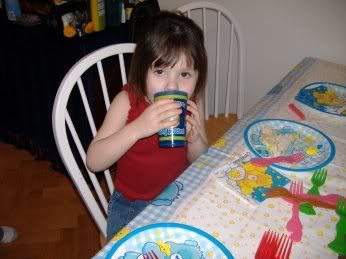 Here is Kailey


Here is Teia & Cassie


Birthday Decorations


Happy 1st Birthday CJ!!!